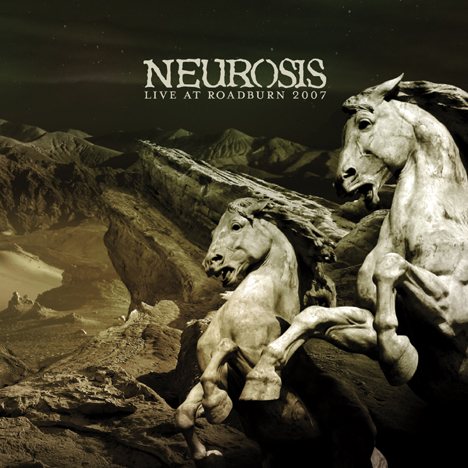 This year, the acclaimed NEUROSIS celebrate their 25th anniversary. Marking the occasion will be the release of Live at Roadburn, a live recording that clocks in at 78 minutes and showcases the band kickin' out jams from their last few albums.
Here's the tracklist:
1. "Given to the Rising"
2. "Burn"
3. "A Season in the Sky"
4. "At the End of the Road"
5. "Crawl Back In"
6. "Distill"
7. "Water Is Not Enough"
8. "Left to Wander"
9. "The Doorway"
Coinciding with that release will be the reissue of their groundbreaking 1993 release, Enemy of the Sun. Both discs will be out on August 30th via Neurot Recordings.