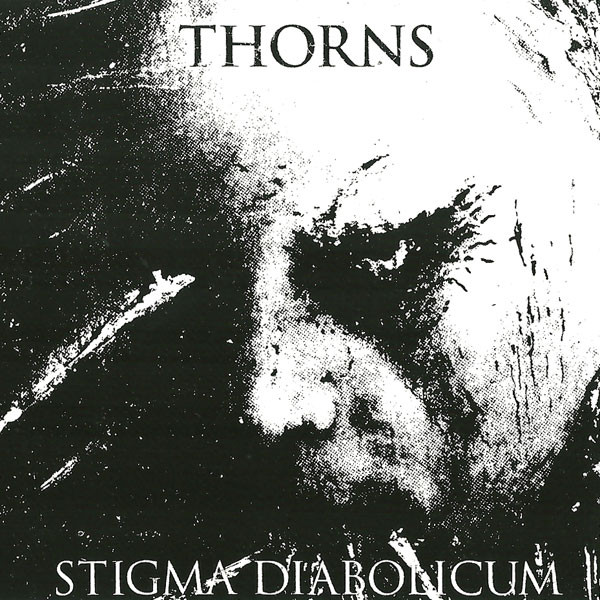 In 2011, the world knows and reveres legendary Norwegian black metal bands such as EMPEROR, MAYHEM, IMMORTAL, and SATYRICON. But where's the love for the seminal Norwegian band that helped to spur the creative explosion of the 90's black metal scene?
Formed in 1989, STIGMA DIABOLICUM, which would later be named THORNS, helped to pioneer the cold, black atmospheres and riffing style that would become synonymous with the label "Norwegian black metal." The band only have two official releases, which include the godly self-titled album from 2001 and the equally stimulating 1998 collaboration with EMPEROR that are both available on Satyr's Moonfog Productions. Prior to that the band had two demos/rehearsal tapes, Grymyrk and Trøndertun. Thankfully, the good people at Kyrck Productions released both on a limited edition release under the THORNS name entitled Stigma Diabolicum. As the side note, Kyrck Productions has put out a lot of rare demos/early releases by, now, legendary black metal bands. Check them out.
By their nature, the songs on Stigma Diabolicum are raw and unrefined in their production values, performance, and songwriting. But man, you can hear and feel the birth of a new sound in these songs. Plus, it's so easy to hear how influential this band was when you compare it to what followed. One of the most obvious homages can be found in DISSECTION's "Where Dead Angels Lie" by way of THORNS' "Aerie Descent."
If you can get your hands on this limited compilation, do not hesitate.